Build a Better World with Us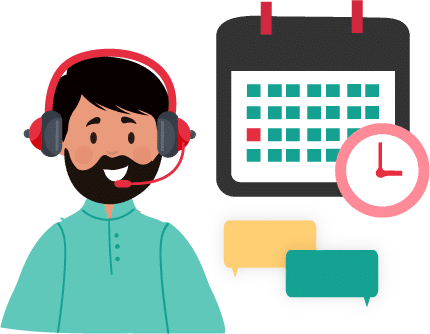 Closed
Senior Growth Associate (Performance Marketer)
Job description (Senior Growth Associate)
About The Team
Excited about driving 10X to 100X growth? If yes, then you could be the next Senior Growth Associate in our team. We are the Acquisition & Activation team of Mealawe's Growth unit. We strive to attract and retain new users to Mealawe. We pay special attention to our downloads and activations (placing 1st order) on Mealawe, because these indicate the success of our solutions. We are a group of specialists and generalists who work collaboratively with Product, Analytics, Creative, and Tech teams. Our shared objective is to drive structured growth for Mealawe through paid and organic channels. We also focus on converting users through on-app and off-app measures.
About The Role
As a Senior Growth Associate, you'll work on strategic initiatives to drive new user growth. This will involve a visioning exercise for user growth leveraging outside-in and inside-out insights. You'll lead initiatives to identify new 10x growth opportunities as well as structurally reduce CAC. This is a cross-functional role that works closely with the Creative, Product, Analytics, and Tech.
What You Will Do
Drive exponential user growth for Mealawe
Drive new user acquisition for Mealawe by efficiently executing and scaling up Performance marketing campaigns on Google, Facebook, and other digital media platforms
Carefully track the performance of campaigns and continually optimize them by taking various data cuts and doing in-depth solutions
Identify trends and insights, and optimize spend and performance based on the insights
Keep experimenting with various constructs, campaign types, ad platforms, etc., and generate actionable insights
Own end-to-end channel management while liaising across functions – Creative, Product, Analytics, and Tech
Experiment and scale new and emerging marketing opportunities, channels, and user cohorts
Drive continuous problem discovery to identify opportunity areas through research, outside-in, and data analysis and recommend 10X user growth opportunities
Optimize user funnels
Collaborate with agencies and other vendor partners
Skills That Will Help You Succeed in This Role
A bachelor's degree in any discipline is required from a top-tier college – an MBA is preferable.
2-4 years of experience in Growth and performance marketing experience with a high-growth startup. Hands-on experience in managing Facebook/Google ads & affiliates
Highly creative with experience in identifying target audiences and devising digital campaigns that engage, inform, and motivate
Exposure to UAC/App marketing campaigns will be a plus
Experience in optimizing landing pages and user funnels
Experience with A/B and multivariate experiments
Good knowledge of website analytics tools (e.g., Google Analytics, Appsflyer, Clevertap, Google Ads Editor)
Working knowledge of ad serving tools (e.g., DCM)
Strong analytical skills and data-driven thinking
Up-to-date with the latest trends and best practices in online marketing and measurement
Ability to collaborate with internal and external stakeholders (within the company)
Enthusiastic about learning new skills and solving challenging problems
About Mealawe
Mealawe is India's fastest-growing food tech company. We started with the idea of helping housewives to sell online homemade food. Today, thousands of homemade food orders are delivered from our platform on any given day. We are also helping lakhs of users to get healthy and homemade food on a daily basis to build a healthy nation. We aim to become India's biggest homemade food brand which would literally replace each and every kind of packaged food. How? Find out from our blogs!
We're currently progressing at a speed of 200% growth quarter on quarter. It is an awesome opportunity to be part of our growth story. Our strongest asset is our people. We have gender-neutral and inclusive policies to promote our people-first culture. Find more about us at https://www.mealawe.com
Our Mission 
Making homemade food available and affordable to everyone
Our Vision
Har Indian Ka Apna HomeMade Food Brand
How to Apply?
Send your resume to work@mealawe.com. Do not forget to attach a cover letter mentioning your experience. Also, do mention the position in the subject line of the email.
Best of Luck!!
Business Development Field Executive (Location - Pune)
Description
We are searching for a committed, deadline-driven business development executive to join our team. The BD Executive will complete all tasks assigned by the sales manager, which may include conducting customer visits, identifying business opportunities, generating sales leads, making cold calls, and also participating in meetings.
You should be willing to learn as much about the company as possible and be able to spot opportunities that have been overlooked by others. Outstanding BD Executives are problem solvers who know the value of building lasting, professional relationships with clients.
Responsibilities
Work on Mealawe provided leads by personally visiting all Home Kitchens/Cloud Kitchens actively.
Verify Home Kitchens/Cloud Kitchens on Mealawe stringent requirements such as hygiene, quality, & food taste.
Verify food license (FSSAI). If a food license is not available, apply for a license on the spot.
Conduct demo of Mealawe Chef mobile application in front of a Home Kitchen/Cloud Kitchen.
Active reporting to the sales manager on a daily basis.
Should be able to handle potential clients when on the field as the first in command.
Being the face of Mealawe in the market and standing up for the values we believe in.
 Qualifications & Requirements
Graduate with excellent communication skills.
Good working knowledge and experience in e-commerce activities and all online marketing channels will be an added advantage.
Confident, Pleasing, and a go-getter personality.
Effective communication skills.
Attitude & Aptitude for Sales.
Should be a team player, working alongside people from all walks of life.
Analytical, good excel skills.
Leadership and Influencing skills: Identify, build and use a wide network of contacts with people at all levels, internally and externally. Achieves a good result through a well-planned approach.
Initiative & Flexibility: Recognizes the need to adapt to change & implement appropriate solutions. Be able to identify opportunities and recommend/influence change to increase the effectiveness and success of campaigns.
Creativity & Initiative: Demonstrate creativity & originality in your work and have the personal drive and initiative to bring about change and help drive the business forward.