Flexibility to Reschedule
If you are going out and do not wish for food for lunch or dinner, you can conveniently reschedule for some other day

Everyday a Different Menu
We do not repeat our menu for any day of the week. So, every day you get a tasty and healthy food

Free Delivery - Everytime
Why take the hassle of ordering daily!! Go for a subscription plan that is as low as Rs.699 and avail the benefit of FREE Delivery



7 Days Flexi Plan – Special Meal
₹ 1549.00

Jain Half Meal Weekly
₹ 899.00

Half Meal Bi-Weekly
₹ 1349.00

Special Full Meal Weekly
₹ 1149.00
Monthly Subscription Plan
Most Valuable – Min 25% OFF
Bi-Weekly Subscription Plan
Weekly Meal Plan
Convenient in Small Package!

Devendra Rathod
Who will take the hassle of cooking at my age? I want food at my doorstep daily, Mealawe makes it possible.

Smita Chopra
Now I can order food for my son who is living alone in the city. Mealawe makes it sure to deliver homemade food.

Bhavya Singhal
I am away from my hometown but Mealawe makes it possible to deliver daily homemade food.

Rupali Shah
Now I am free from the Oily and Unhygienic food of MESS. I can focus more on my studies.

Ritesh Jethwani
My wife is not in town but I can easily get home food without hassle.

Shikha Sundram
Now no more hassle for me to cook after I return from office.
⭐⭐⭐⭐⭐
I found the best food app..some of the kitchen food are amazing, and delicious. if you are away from home and wanna have home food. this is it. I love the concept and why it is making progress.
Joseph Monis
Customer
⭐⭐⭐⭐⭐
Awesome for people like me! Who wants home food outside of homeland! Service is really good and the home foods r yummy!
Nazia Sahil
Customer
⭐⭐⭐⭐⭐
The food received is of great taste, quality packaging, and is timely delivered. Currently number of home chefs is less but I am sure it will grow very soon and very fast.
Raghunandan Sahu
Customer
⭐⭐⭐⭐⭐
Amazing application. Got homemade food just at the right time when craved the most. Try it once and I'm sure you'll love it and will keep using it!
Aditya Wanjale
Customer
After All, You are Empowering Every
Homemaker

!

Do you know, with your every subscription purchased, you are empowering a homemaker!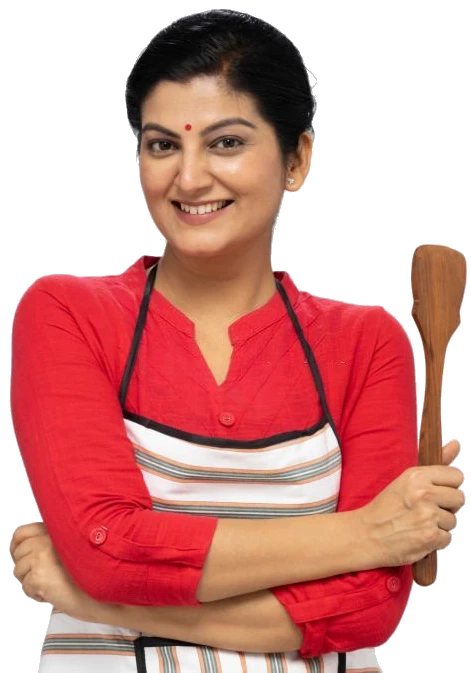 What is the concept behind Mealawe?
Mealawe is a homemade food delivery service. Mealawe is a platform that connects home to home. Home chefs from neighborhood kitchens join Mealawe after completing the necessary formalities. Users can place their choice of food orders from the user Mealawe application or website. The food item will be delivered to the user in no time. At the end of this chain, a home chef will receive the cost of the food items delivered.
Are all meals homemade?
Yes, all the meals that you see on Mealawe are prepared in neighborhood kitchens by talented home cooks. We do not serve food from restaurants or cloud kitchens.
How we are ensuring quality of home-made food?
We are getting each and every kitchen FSSAI certified. FSSAI is a brand of trust. The major importance of the FSSAI License is that it ensures the food is verified chemically & hence is safe to consume.
What is "Jo Khao, Wahi Khilao" concept?
Our motto is to serve home food to our customers which is full of health and regional falvour. Our home chefs are going to serve what they are going to consume. This will ensure that the cooked food has soul in it along with taste and health.
What sets Mealawe apart in terms of meal preparation?
What makes Mealawe truly unique is our commitment to authentic homemade meals. Our carefully selected home kitchens have undergone rigorous quality assessments and are proudly 100% FSSAI certified. This ensures that every meal you enjoy is not only delicious but also safe and healthy.
How does Mealawe distinguish itself from other food delivery apps?
At Mealawe, we stand out by exclusively offering meals crafted in Home Kitchens– true homemade goodness. Unlike other platforms, every meal you find on our app is prepared by talented home cooks.
Can I place instant home-food order?
Instant home-food order comes under the "Daily Order" category. Please download Mealawe App mobile application. Currently, the website only accepts subscription orders.
What's Mealawe's vision?
Making India healthy one meal at a time
Mealawe envisions an India, where everyone can partake in the delight of regional cuisine. Mealawe brings in the ease of ordering homemade food so that when you have hunger pangs, instead of turning to the same old food delivery apps, you choose something that will satisfy your body, mind and soul.
Why do I subscribe daily meals?
Because :
Free Delivery – Meals will be delivered at no extra cost
Unlimited Rescheduling – Our plans come with 5 meals, 10 meals, and 20 meals option. You do not have to necessarily consume them daily. You can skip or reschedule as per your convenience (1 day prior) from Mealawe application
Daily New Menu – We do not repeat the menu in a week. So, a daily new menu with new taste
Customization – Do not eat Bitter Gourd or Brinjal!! Do not worry! We get you covered. Just put in a request while you place the order and we will not serve you items which you do not like
How can I subscribe to daily meal plan?
It's as simple as a few clicks. Download the app or visit our website. choose your favourite meal plan, choose the starting date, complete the payment process, and wait for the delicious homemade meals to reach your doorstep.
Can I get a trial Plan?
Yes, You can subscribe to our 5 Days weekly plan. After that, you can opt for Monthly Plan. Do not worry! We are here to make you happy. In any case, we have top notch support to provide you 100% satisfaction.
Can I reschedule my meal?
Yes, ofcourse! You get unlimited rescheduling in our all subscription plans You can skip or reschedule as per your convenience (1 day prior) from Mealawe mobile application.
How to reschedule my meal?
You can skip or reschedule at your convenience (1 day prior) from Mealawe mobile application. Just go to order history in Mealawe mobile application and reschedule from there.
What type of ADD-ONS can I add in my plan?
You can add different types of add-ons such as Ecofriendly Packaging, Including weekends and Non Veg options.
Can I get my meal in eco-friendly packaging?
Sure. At Mealawe, we support eco-friendly packaging. In Add-Ons, you can choose Go-green and your meal will be delivered in special cornstarch plates (100% Biodegradable).
Can I get veg meals from a pure veg kitchen?
As we told you earlier, we have a pool of Home Kitchens or Family Kitchens. So, we can conveniently choose a pur veg family kitchen to serve you pure veg meals.
Are Non veg options available?
Yes. In Add-Ons, you can choose non-veg options for every Wednesday and Friday.
Is Friday sweet complimentary?
Yes, because we want to make your start of Weekend more special.
What will be timing of delivery for meals?
We will usually deliver lunch between 12-2 PM and Dinner between 7-9 PM. If a user has some specific need, then we might fulfill on case to case basis.
How Mealawe decide on food cost?
We usually give our family kitchens an edge in deciding the cost of their food items. Every kitchen is unique and they prepare food that they eat at home. So, the quality and cost of raw material is premium than those used elsewhere in a restaurant or a cloud kitchen. Still, we feel, cost of food is genuine when quality and taste is compared outside food. 
How to reach out to Customer support?
Customer Support Timings: 9 Am to 10 PM
Whatsapp: 7756058668
Phone: 9561666447, 9561266647
No Compulsion to Eat Daily